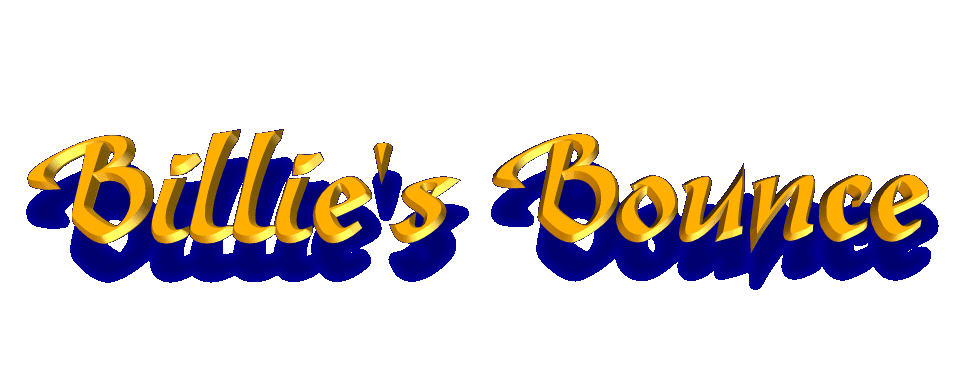 Full MIDI Version
Bill Ease 1
Bill Ease 2
Bill Ease 3
Bill Ease 4
Bill Ease 5
Bill Ease 6
Bill Ease 7
Since there is mostly quarter notes in this clyp, it would be redundant to mention the absence of "Just the Bass" and "Just the drums" parts.

Full NoteWorthy Version
Download a free NoteWorthy Player
The notation with markings can be brought up in a separate window. Compare the TAB version.

---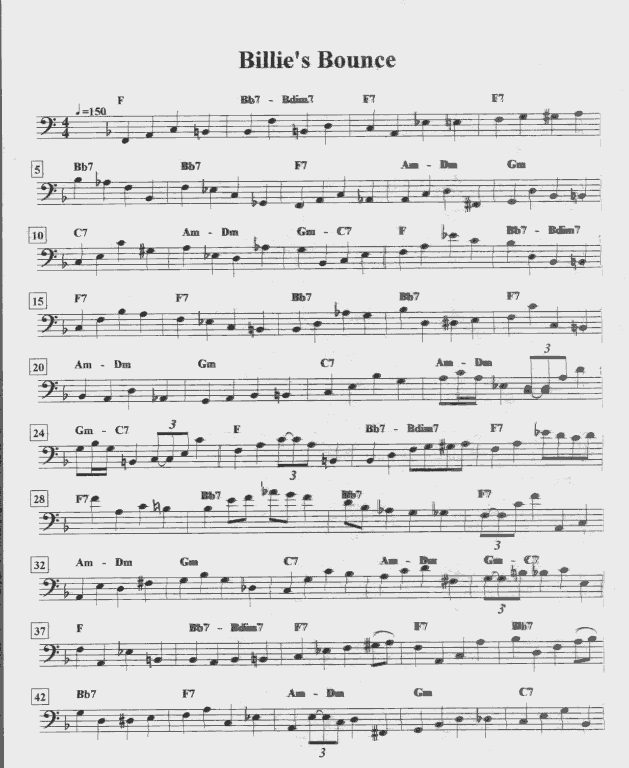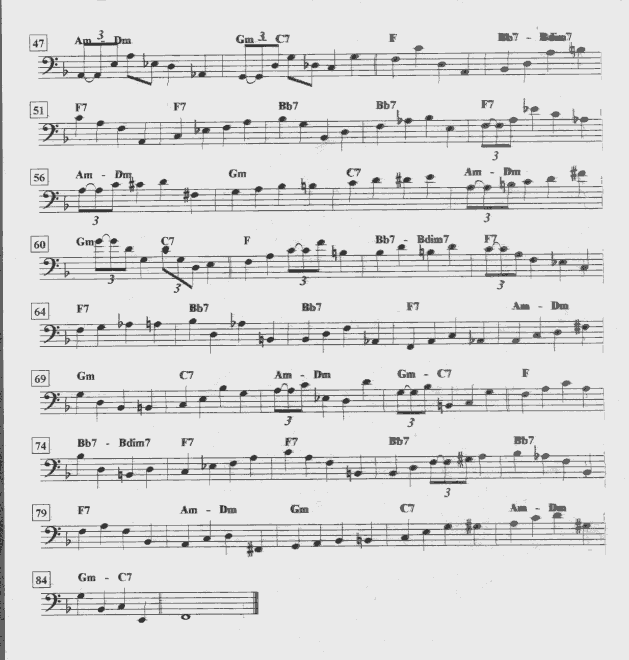 Go back to the Practice Clips.
©2006 Mell-O-Dee-O-Dough Music