Full MIDI Version
Just the Bass
Just the drums


Full NoteWorthy Version
Download a free NoteWorthy Player

Pull up the notation with position markings. Compare the TAB version.
(both open in separate window)

Click HERE to hear me play this in RealAudio.



This is a good tune for chromatics. Notice the notation & tab starts around the 7th fret, and the same notes of the second verse (cf. m10) are played near the 2nd fret. The thicker strings sound more like a horse clopping along. I like to stray from the beaten path here and gallop up and down the neck. Same for the bridge. Up, then down. That double-A-8th-note part in m24 is fun to play staying in the 2nd position and moving to the 4th position on the second A note. That way, when you're not reading, it also helps if you're like me and can't seem to recall which note is doubled. Of course, of course the way to play this is with a bounce.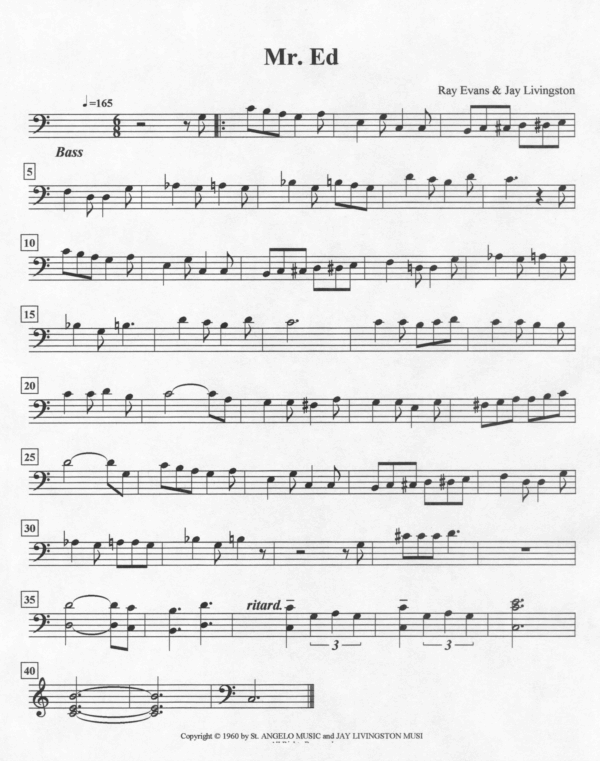 Go back to the Practice Clips.
©2003 Mell-O-Dee-O-Dough Music