Full MIDI Versions
Full NoteWorthy Version
Download a free NoteWorthy Player

The notation with markings is unnecessary because it's all played at the 4th position.
Compare the TAB version (Sorry. my TAB transcriber is broke ~ let me know here *if you can help me with the TAB part of these clypse.).
A version of me playing it rubato on the StuHamm.
---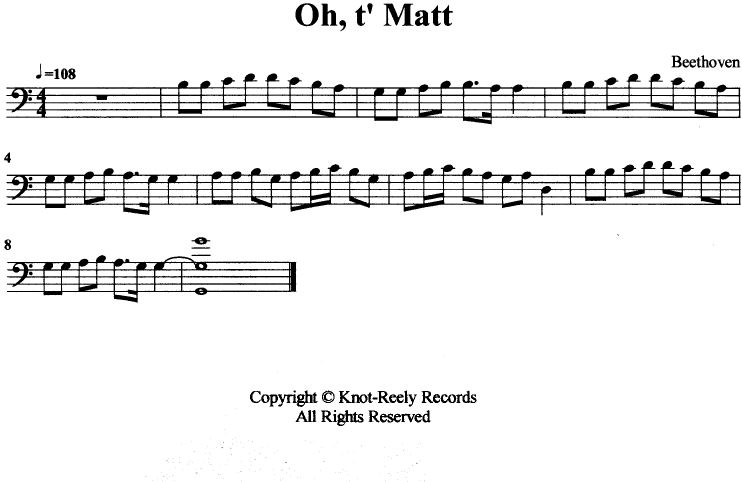 Matt is my son. He is learning the bass. One of his favorite melodies is Beethoven's "Ode To Joy" or the last movement of the 9th symphony. This version is what I've been playing for years. It's all played at the 4th position, except the last chord where the top note is a harmonic or a tap at the 24th fret. If anyone has corrections or can give us the actual descending bass line, please send us email. Of course, Knot-Reely Records is not really real. You can find Matt through strauby.com. Not really.

---
Go back to the Practice Clips.
©2003 Mello-O-Dee-O-Dough Music