Download a free NoteWorthy Player to see and hear Sonata #1 in G Minor, or listen to the midi.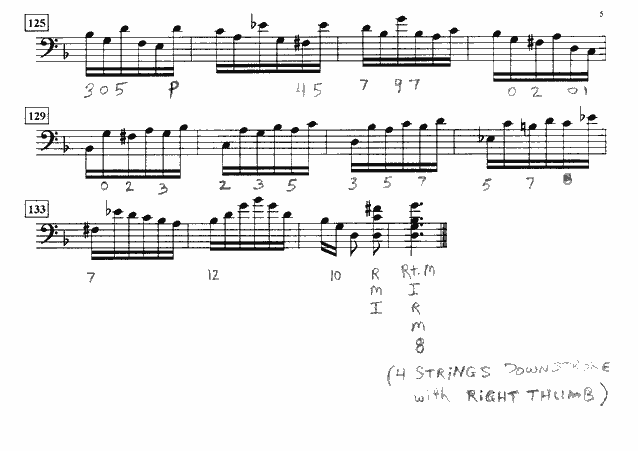 The above chart is a gif for saving or printing.
For a complete transcription with tab and a recording of Josquin des Pres visit BassBooks.com
---
See notation remarks in BassSick Symbols

Go back to the Sonata, or back to Bach.