From this page you can make some quick trips to the websites that tell ya where ta go. At the bottom of it all are the ones that help ya get there.

.

.

.

.
People, Places & Events
. Berk's Jazz Fest
Events LINK
Poll Star
Festivals-Dot-Com
Performance Concert Tours Database
Summer Festivals
Blues 2000
Chicago Blues Festival
Kansas City Blues & Jazz Festival
Pocono Blues Fesival
Snowridge Blues
Lilith Fair
New Orleans Jazz & Heritage Festival
New Orleans Blues Cruise
WILMA: The Internet Guide to Live Music

The Fine Ol' Front Tier
. I don't really

Have any good trip sites.

But, if YOU do,

Please send 'em in.

They should be here.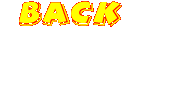 ©1999 Mello-Dee-O-Dough Music