Thru here to the



BassSick Desktop Wavs

Welcome bass players and friends.
How to make this your browser's Home Page for quick returns --- Explorer or Navigator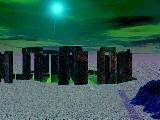 ---
Bass Players and enthusiasts are supportive by nature.
One of the best BASS pioneers of session players, Carol Kaye, was also a pioneer to the Basssick Site. See her signature through the breathing Bass clef below.
Find your way through most everything else in the BassSick Site Map.
Check out the ManYouFactsSures page for Amps, Strings, Books, CDs & Bass Players with something to sell. And if you're a Bass Player with something to sell let me know.

---
Why Bass Sick
If you're here just for the BassSick Links, have your mouse tap on the house.
...all the BASS stuff! Bass Players, and The Bass Wall, Links & Mags

...where you'll find Musicians, Bands, Tourdates, CDs, DaBlues, ZaJazz, &tc.

the On-Going Study of... Bach, Bird, Latin & BassSick Practice with Study Links
...A way of life with Family'n'Friends, The Beatles .com/iddy & CoolSites

...Look For It (just past the lecture). TAB through the BassSick Practice Clypse.

...Out The Back Door & into the Links---not golf, & the Basssick PostOffice.
House Rules
Need a Band Name?
See all the expensive wallpaper & hanging pictures---some that move. To tour the whole house apart in Suck Session, follow the turning page


Then click on the desired links below:
Bio Gear &nbsp Pix &nbsp Sounds &nbsp Family ©2003 Mello-Dee-O-Dough Music