Full MIDI Version
Just the Bass
Just the drums

Jam with MIDI piano & drums.
Grab the chord chart.
Full NoteWorthy Version
Download a free NoteWorthy Player
Pull up the notation.with position markings. Compare the TAB version.
(both open in separate window)
---
The Walking Heads
Full MIDI version
Full NoteWorthy version

Metro Gnome @ 200 bpm.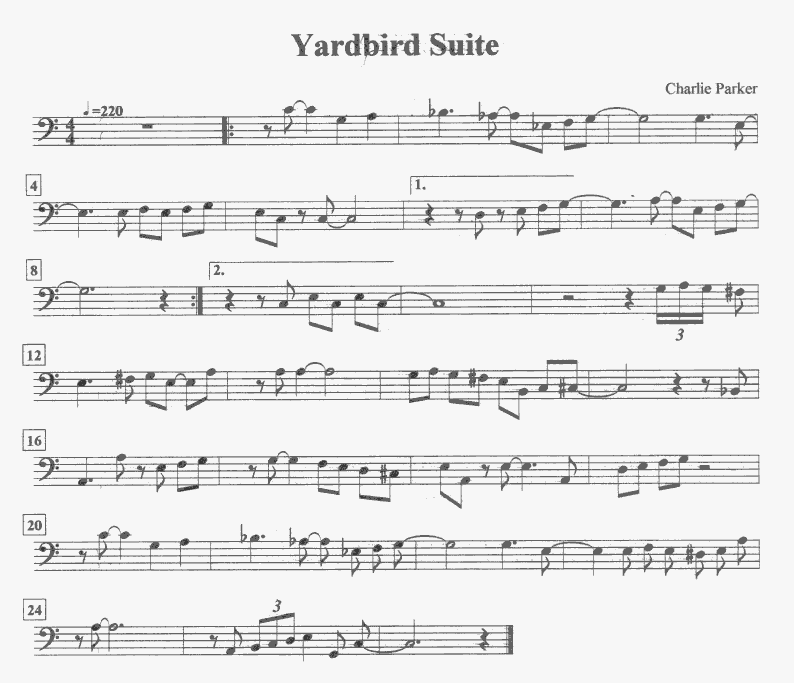 Pick up the Daniela Font, and put it in you C:\Windows\Fonts file. It was used because the Y reminded me of a sax.
Go back to the Practice Clips.
©2003 Mello-Dee-O-Dough Music